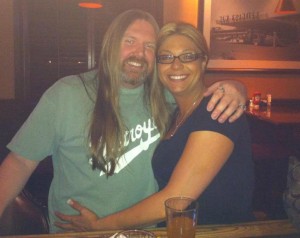 It's been a few days since I have written anything here, but I have been hanging with my family, plus it was the holidays and who has time to read my mindless ramblings here on the net? So As I sit here on the big night of New Years Eve I thought I would just throw out a few things about 2012. So for the 6 people who read this .. Here we go..
You guys know how much I love seeing concerts so ..
My Top 5 concerts of 2012:
I am going to throw an honorable mention to Rick Springfield. This guy threw down and was great to see live. He is 63 and performed like a 23 yr old. Not to mention his new CD is definitely one of the best of 2012.
5. Black Stone Cherry / Chickenfoot – Pretty simple.. I think Black Stone Cherry is one of the best bands out there kicking ass for Rock n Roll these days..Not to mention John Fred Young is a killer drummer. And Chickenfoot well..You can't go wrong with Sammy Hagar and Joe Satriani.
4. Jackyl – I hadn't seen them in years and I saw them here in Vegas on a Tuesday and drove to Phoenix to see them on a Friday.. And guess what.. They killed it.. Loud and kickass.. Imagine AC/DC in your kitchen. Awesome.
3. Slayer / Motorhead / Anthrax / Slipknot – Do I even have to explain? Look at that lineup. Epic. Enough said.
2. Megadeth –  I have lost count on how many times I have seen these guys, but this past show was incredible. MegaDave Mustaine was on and you could tell the band was having a great time. Not to mention after the show both Dave Ellefson and Dave Mustaine were cool enough to hang out and take a few pics..
1. Guns N Roses –  I want to say thanks to Axl Rose for making me feel like I was 17 again. I was a little on edge when I purchased the ticket, but as the show got closer I got more excited to see one of my all time favorite bands again. I survived the riot in 1991 in St Louis, saw them again with Metallica and Faith No More.. I wasn't sure what to expect, but it was amazing. 3 hours of the GnR classics and a few songs of the new material. I was feet away from one of the greatest frontmen in Rock n Roll and I loved every second of it.
I've had a great time in Vegas, but with the good there is usually some bad.. at least from my experience. I also lost a good friend earlier this year. I had some of the best times with Kellyayn. I honestly can't even put into words how much fun I had in the short amount of time that I knew her, but with all the people I have met from living all over this country she had quite an impact on me and she will be one I will never forget.
As hard as it is in Vegas to meet real people I've met a few in 2012. I look forward to 2013. I do believe this will be a great year for me in many ways. As rocky as things may start out, I am excited to see the great things that will happen as the year gets going.
I wish all my friends and family the best in the new year.
Lets do this…Bring on 2013!