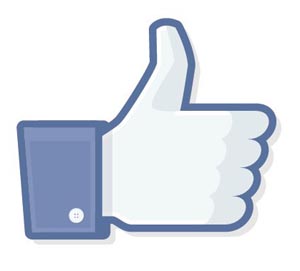 Over the past few years I have watched online marketing grow and it really is incredible how much a business can benefit from a digital marketing campaign. First and foremost you must know what you are trying to accomplish with your campaign. Anyone who says that utilizing Facebook since they have gone public is not working isn't doing something right. It's just that simple.
It does take time, effort, and possibly a budget (depending on your campaign), but Facebook should be at the top of your list for your Internet marketing.
Here are a few steps for you to create a successful Facebook page.
Content – You must produce good content. This is not pictures of your dog or cat. Remember this isn't what your business is about. You must constantly post content that is relevant and / or interesting to your network of fans. You can post the occasional funny picture or post, but it should come down to good content that is related to your industry or company.
Edgerank System – This is Facebook's system and it will determine where and how your posts show up in a users feed. Learn it, Love it, Live it. You should be posting regularly and even around the same time of day. Include videos and photos and you don't want to be text heavy. Have a call to action with an intriguing headline, ask questions, or even create a poll.. again just make sure content is relevant to your audience. The more engagement you have the longer it stays in the news feed.
Sponsored Posts – Free is good, (in fact it's really my second favorite F word) but it's only going to take you so far. Sooner or later you are going to need a little help. So look into the sponsored and promoted posts. You can set a budget for these and if you use them wisely you will see it was worth a few bucks, and you can literally do it on a limited budget. This option will allow you to stay at the top of news feeds longer.
Trial and Error –  You're going to have to test things out. Switch it up. See what strategy works and doesn't work. Test different kinds of posts between text, pictures, video, links, and polls. When you test out the paid ads try out different budgets and see what brings you the best results.
Facebook is a powerful tool in the social marketing world and if it is used correctly you will see significant results.