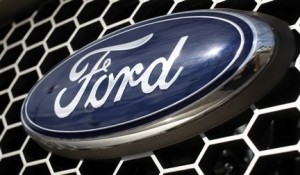 I think it's time Ford put me in a commercial for their trucks. I have had my 2003 F-150 for almost 10 years and I have to say I love this truck. Let me just give you a brief history for those who don't know me that well. I think it was around '98 or '99 I bought my first F-150. It was a black short bed and I loved that truck.
So when it came time to purchase a new truck I was at the dealership to pick up (see what I did there?) a brand new 2003 F-150. This time I snagged up the extended cab. Fast forward a couple years it was time to take this bad boy across the country from Los Angeles to Raleigh, NC for a new job. After a short time there it was off to Phoenix, AZ…Then from Phoenix to Orlando…Then back to Phoenix…Then back to L.A. Then to Vegas. Damn. I am tired just thinking about that. That is the radio business for you. Anyway.. I am pretty sure of the 130,000 plus miles that 95,000 is just driving across country and many road trips in between.
By the way I should mention it still runs like a champ. As great as the day I bought it.
I love getting in and just cranking up the ol' iphone playlist and hitting the road. I think I am due for another road trip in the very near future.
Regardless.. Ford Motor Company the next time you are looking for some "regular joe's" for your TV commercials look no further than this guy right here.
After all people can't resist my boyish charm.