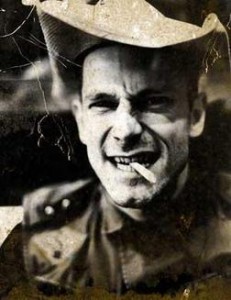 I have no idea what is going on lately…I mean anyone who knows me knows that I am a Rock guy, but lately I have been on this Hank III kick. For those not familiar with Hank III should know the guy does Hard Rock, Metal, and Country. And not this pop country shiz, but old school country like his grand daddy.. Yep I said Grand Daddy. The Metal stuff like Assjack is great.. His Hard Rock stuff is awesome as well, but what I find myself listening to is more of the old school country music that he is doing. Honestly with lyrics like this…
So I'm here to put the "dick" in Dixie…and the "c*nt" back in country…'Cause the kind of country I hear now days…is a bunch of f*ckin' shit to me…They say that I'm ill-mannered…that I'm gonna self-destruct…But if you know what I'm thinkin'…you'll know that pop country really sucks
I guess that might explain why I like it.
Now something on the less harsher (is that a word) side… There is "What They Want Me to Be"
Hank III = Classic.
So before anyone gives me a hard time for starting to cave in to Country… Here is some good ol' Rock N Roll Hank III
Well I'm a little bit crazy…on the rowdy side…and that's ok with me
Now go crank up some Hank III
Long live HANK III!
UPDATE: I since have picked up most of Hank III records.. Fan for life.. I f'ing love this dude..