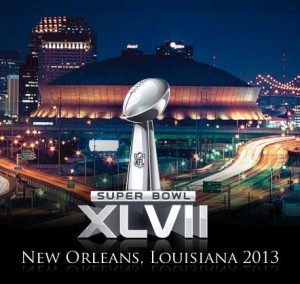 I couldn't have asked for a better weekend.. Well maybe I could have, but I can't complain about the teams playing in the Super Bowl. Honestly I am not really a fan of either team, but at least teams I don't like are sitting at home.
I won't really be cheering for either team. I could make a case for both teams. The Ravens did a hell of a job beating the Pats. Maybe it is appropriate that Ray Lewis ends his career with a Super Bowl win. Or is it the 49ers, who if they win will tie the Steelers with the same number of Super Bowl victories. Then I could stop hearing about how awesome the Steelers are.
I guess at the end of the day I just want it to be a good game. I'm really not even watching anymore for the commercials as I think the past couple years the commercials have been over-hyped. Regardless I will still be sitting in front of the TV watching the big game.