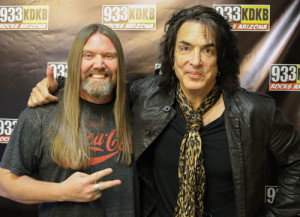 It's been a while.. A lot has been happening.. Blah blah blah.. Just figured I would throw out some randomness this week..
1) I bought a new pair of Motorheadphones.. The Motorizer's.. They kick ass.. The best investment I have made in a while..
2) Why is it that no matter how old bands get I still find it hilarious that they get in to these war of words in the press? Robert Plant telling Jimmy Page he needs a nice long rest is just hilarious. Everyone needs to understand there will not be another Zeppelin reunion.. Move on..
3) I still think Nikki Sixx is a douche. Vince Neil still can't sing.
4) Kenny Wayne Shepherd needs to let Noah Hunt sing on all songs.. KWS will not ever be Stevie Ray Vaughan.
5) New Tesla album Simplicity is great…No surprise there though.. Great band.
6) Pick up the latest from Nashville Pussy – Up the Dosage.. Great record.. and Ruyter Suys is an awesome guitarist and looks damn good playing..
7) Ted Poley.. I got nothing.. Just felt like throwing his name in randomly. Oh yea.. the album Screw It.. Is Danger Danger's best album.
8) Met Paul Stanley.. Nice guy.. After meeting him makes me kind of want to go see their show this summer.
9) The music business overall still blows.
10) No one cares about a Pantera reunion. Stop asking. Truth be told.. No one ever thought Dimebag Darrell was a great guitar player until he died.
I think that sums it up for this week..