It doesn't get much better than that.. It's always good to get back to Vegas for a few days.. Never been a gambler, but there is something about that town I love.. I don't know what it is.. but Vegas is awesome.. I think I might be the only guy who says I am going to Vegas for a relaxing break.. Been a stressful few weeks.. But I am definitely excited for where things are headed.
I hit up the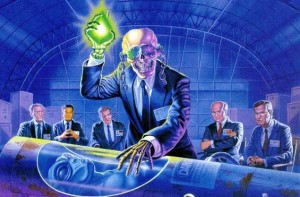 Motorhead and Megadeth, but I am sad to say I think it is time for Lemmy to hang it up. I know everyone has been saying Lemmy is going to die since the 80's, but he hasn't been in the best of health recently, and I think the guy just doesn't know what else to do if he isn't on the road.. so he just keeps touring. Side note.. Arnie, Motorhead's sound man.. is the man.. I love Motorhead and it sucks as we get older to realize that the rockstars we have loved since we were a kid are really getting up there and are either retiring or dare I say it.. Dying off.. It just plain sucks. What makes it worse is there just aren't any more good rock bands these days. It's a dying genre of music. A few bands have carried the torch… Airbourne and Black Stone Cherry are a couple of bands that keep me interested in what's new in the business..
The older bands have made their mark on the industry and my life.. Long live Rock n Roll!